Engage

.conf18 | 1-4 October 2018 | Walt Disney World Swan and Dolphin Resort | Orlando, FL
source=*Pavilion
Get inspired, excited and energized with all these ways to dive in deep with other Splunkers.
Splunk Showcase
Learn what's new with our suite of products. Splunk Showcase experts walk you through the features and functionality that help you turn your data into answers. This is your chance to understand the full portfolio of Splunk products covering IT, security, IoT, business analytics, DevOps and more.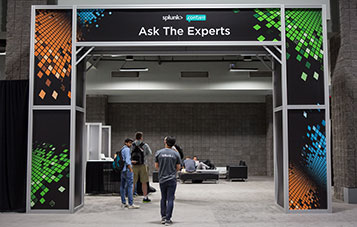 Ask The Experts
Confused by cloud? Addled by analytics? Daunted by DevOps? Never fear, Ask the Experts is here! Consult with a Splunk pro in a private one-on-one at the source=*Pavilion. Once our session scheduler is open, schedule your Ask the Experts meeting during source=*Pavilion operating hours.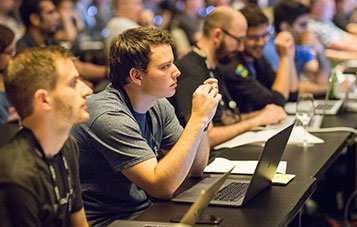 Hands-On Labs
Come and grab a seat at Splunk's hands-on labs, where you'll get to learn cool tricks from Splunk experts. Partner with Splunk ninjas in these casual, 20-min walk-in sessions in the expo hall to learn how to reach the next level with Splunk's core features for effective analysis and uncover helpful SPL tips.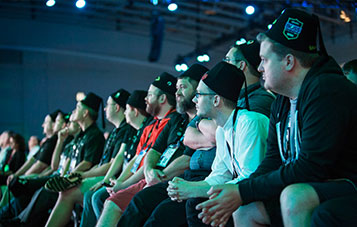 Theater
Got a few minutes? Then drop into our open-seating theater in the expo hall for some quick 20-minute sessions that'll make you think, teach you new tricks and broaden your horizons.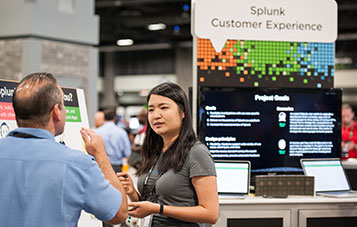 Customer Success Studio
Swing by the source=*Pavilion and get inspired by stories of customers just like you. Learn how to scale your deployment, pick up governance best practices and work with value consultants to document ROI and your personal Splunk success story. The CSS is your one-stop shop for building out a Splunk Center of Excellence in your organization.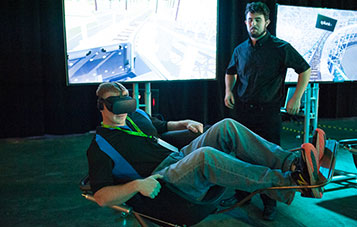 Splunk Exploratorium
Stop by the Spunk Exploratorium to experience some of the innovative and creative ways that Splunk is being used to analyze data. Relax, mingle and have fun as you have your mind blown.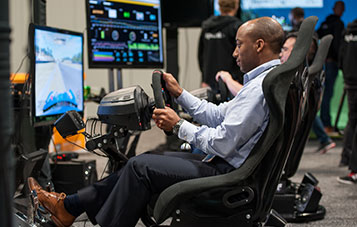 Gamer Lounge
Want to Splunk your golf swing or see some amazing data visualizations as you drive a racing simulator? Or want to take on your fellow attendees in Team Fortress 2 or Minecraft and see your fragging and mining data on the big screen? Come check out the Gamer Lounge and make the most out of your gaming data.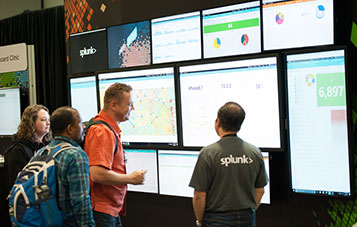 Dashboard Control Room
Ever wondered how Splunkers use Splunk? We'll be using Splunk MINT, Splunk IT Service Intelligence and Splunk visualizations to capture and analyze .conf18 mobile app usage, foot traffic and a host of other data sources. Watch and learn how we keep our finger on the pulse of .conf18.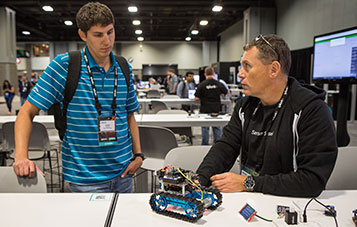 Science Sandbox
Stop by the crowd-favorite Science Sandbox to see cutting-edge science projects being Splunked in real time. As part of the Splunk Exploratorium program in the source=*Pavilion, Splunkers will debut their very own tech and IoT experiments throughout all three days of the conference.
.conf18 Parties
It wouldn't be .conf18 without some serious fun! Clear your schedules and mark your calendars to join us for the three official Splunk shindigs where you can mix, mingle and let loose.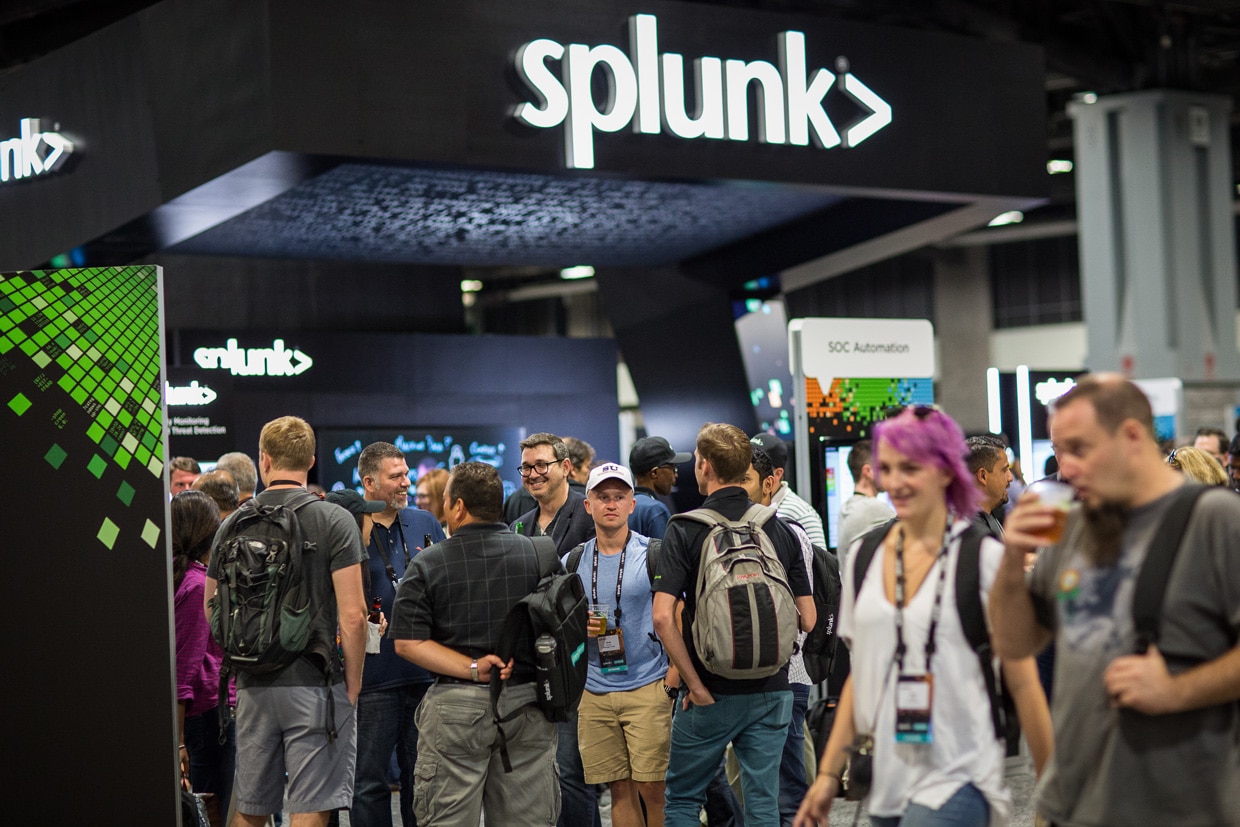 Monday: Welcome Soiree
Kick off .conf18 in style! Network with Splunk experts, customers and executives over cocktails in the source=*Pavilion. Be sure to catch Splunk President and CEO Doug Merritt announcing the winners of the Revolution Awards and witness the 2018 inductions into the SplunkTrust! Join us Monday evening from 5:00-7:00 p.m. to see all that .conf18 has to offer.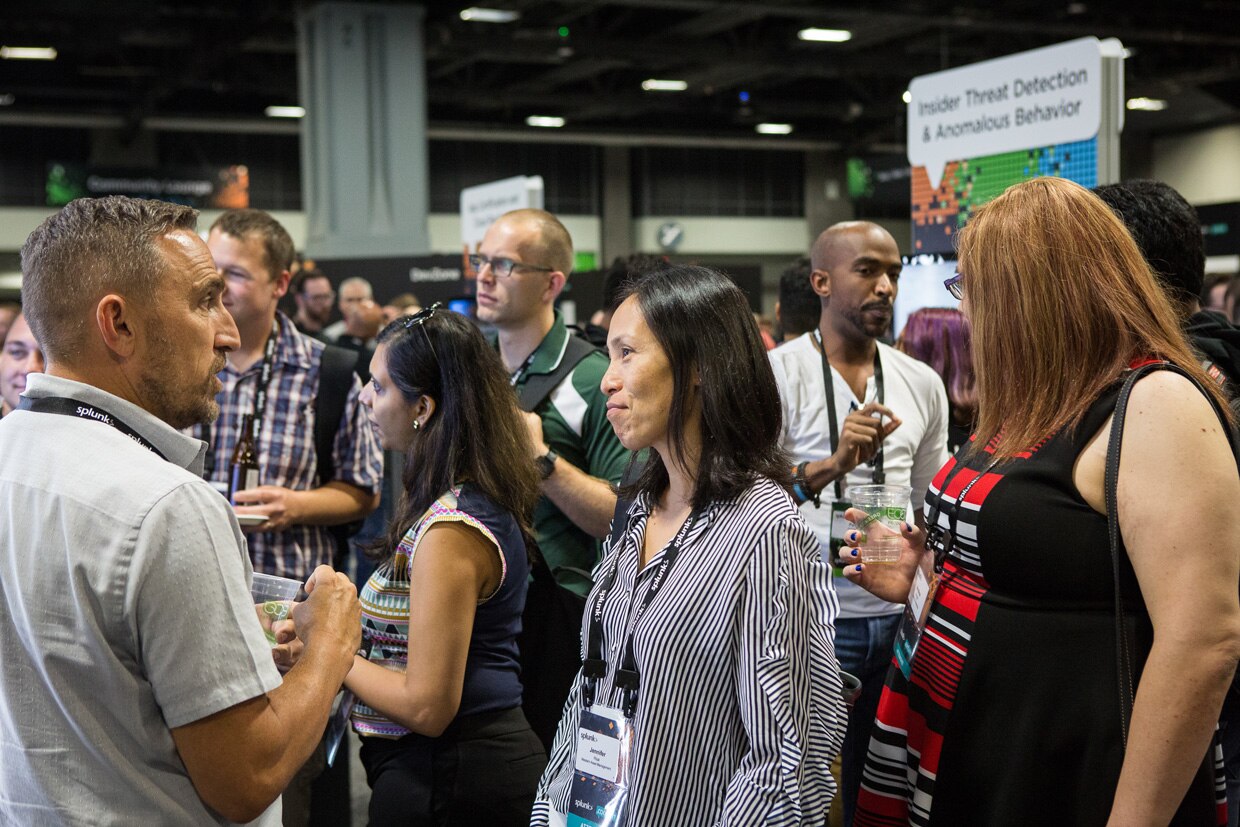 Tuesday: Pub Crawl
Back by popular demand, our pub crawl will get off the ground Tuesday evening at 5:00 p.m. in the source=*Pavilion. Sample a series of boisterous beverages and delicious delicacies as you make your way through the show floor. Don't forget to take part in our raffle for the chance to come home with some fabulous prizes.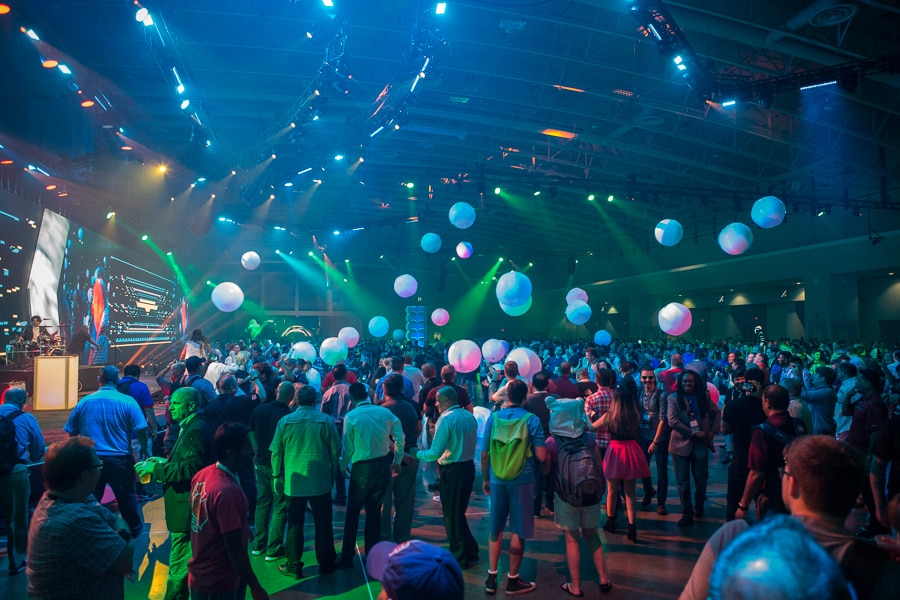 Wednesday: Search Party!
On Wednesday evening, join thousands of your fellow Splunkers for .conf18's flagship party and a night of music, food, drinks and festivities. Don't miss our series of surprise performances that will be rolled out through the night or the opportunity to see how we're Splunking the party. Event details and specifics will be announced soon.