September 25-27, 2017 | Washington, D.C.
Thought Leadership Begins With You
Splunk Executive Summit at .conf2017 offers a high-level thought leadership agenda focused on innovation. Join us for a special event that brings together technology leaders, industry innovators and Splunk executive leadership for peer-to-peer discussions, networking and sharing best practices.
Discover solutions from across many industries and geographies that you can apply to your organization.
Connect with executives responsible for innovation and emerging technologies.
Learn about innovation strategies at the world's leading companies and organizations.
Share best practices for success.
Registration and Information Desk Open
Arrivals & Executive 1:1s
Day 1 - Theme: Trends & Innovation
.conf2017 General Session
Executive Summit General Session
Networking Lunch | Innovation Hub | Exec 1:1s
Immersive Real-World Simulation Exercise with Booz Allen Hamilton
Executive Summit General Session
Executive Summit Evening Event
.conf2017 General Session
Executive Summit General Session
Networking Lunch | Innovation Hub | Exec 1:1s
Departures or special opportunity to continue on with the .conf2017 program to learn more about Splunk solutions.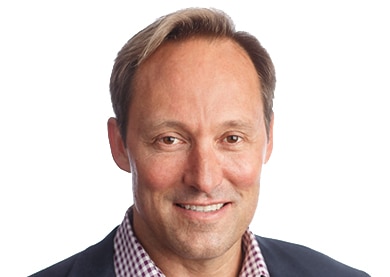 Doug Merritt
President & CEO
This invitation-only event brings together executives (VP+) who are responsible for innovation and are progressive catalysts in their IT organizations, along with their chief technology strategists. Please contact your account manager for more information.
The Executive Summit at .conf2017 is the premier, executive-level event bringing together 100 technology executives for a 2-day program. The Summit offers an interactive experience to exchange ideas and receive actionable guidance from world-class business leaders and strategists.
Participation is by invitation only and is limited to executives (VP+) who are responsible for innovation in IT organizations or equivalent public sector titles who are interested in extending value to their organization.
The 2017 event will be held September 25-27 at the Walter E. Washington Convention Center in Washington, D.C.
The value of this type of executive-level experience is the dialogue with, and direct access to, peer business leaders, and Splunk executives. To preserve the value of the program, attendance is limited to 100 total attendees who meet the job level/function, company size, and annual revenue qualifications established.
If you received an invitation to the Executive Summit, but cannot attend, please contact our executive team via email at executiveprograms@splunk.com. You may send a colleague in your place only if your colleague meets the attendance criteria.
There is no event registration fee for attendees. Travel and hotel expenses are the responsibility of the attendee. All meals during the scheduled Executive Summit agenda are compliments of Splunk.
The Executive Summit is complimentary and includes access to Splunk .conf2017 keynotes, Showcase Pavilion, and social events.
You may register online immediately upon receiving your invitation. Availability is on a first-come, first-served basis. We recommend you register promptly after receiving your invitation.
Business casual attire is appropriate for the sessions and events.
Because of the business nature of the Executive Summit, spouses and guests are not permitted to attend sessions, breakfasts, or lunches on the Executive Summit agenda. 
Washington, D.C. is in the Eastern time zone.