source=*Pavilion
.conf20 | October 20-21, 2020
We're currently developing how to bring everything you love about the source=*Pavilion to life in our virtual experience. Check back in later or sign up to
get notified
about future announcements concerning .conf20 and the source=*Pavilion.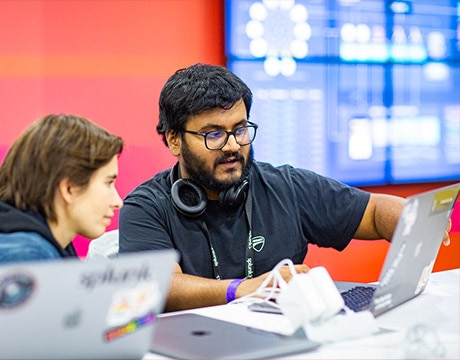 Splunk Apps Showcase
Learn what's new with our suite of products. Splunk Apps Showcase experts walk you through the features and functionality that help you turn your data into action. This is your chance to understand the full portfolio of Splunk products covering IT, security, IoT, business analytics, DevOps and more.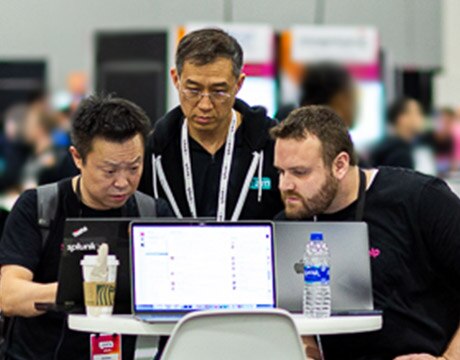 Ask the Experts
Confused by cloud? Addled by analytics? Daunted by DevOps? Never fear, Ask the Experts is here! Consult with a SplunkTrust member in a private one-on-one at the source=*Pavilion. This is your opportunity to get your biggest questions and curiosities answered by Splunk Pros!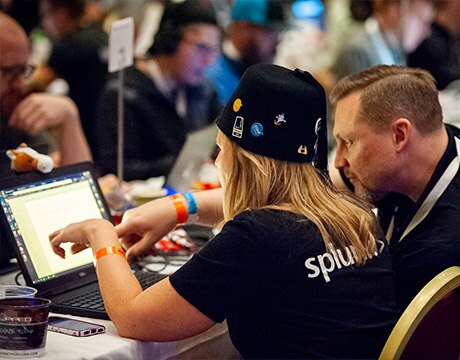 Hands-on Labs
Come and grab a seat at Splunk's hands-on labs, where you'll get to learn cool tricks from Splunk experts. Partner with Splunk pros in these casual, 20-minute walk-in sessions in the expo hall to learn how to reach the next level with Splunk's core features for effective analysis and uncover helpful SPL tips.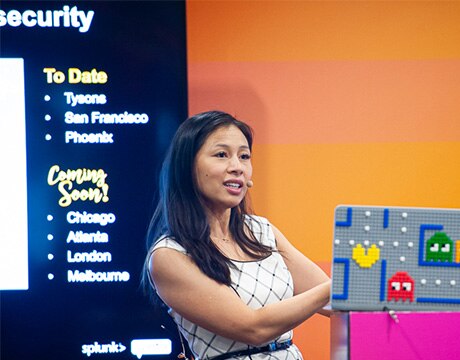 Theater
Got a few minutes? Then drop in to our open-seating theater in the expo hall for some quick 20-minute sessions that'll make you think, teach you new tricks and broaden your horizons.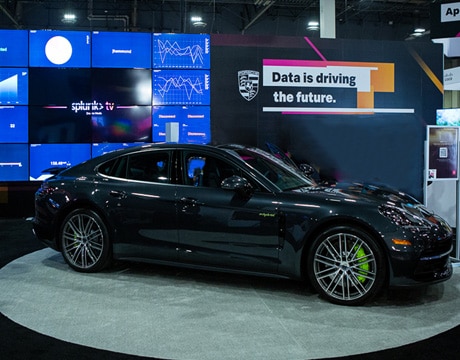 Customer Showcase
Swing by the source=*Pavilion and get inspired by stories of customers just like you. Learn how to scale your deployment, pick up governance best practices and work with value consultants to document ROI and your personal Splunk success story. The Customer Showcase is your one-stop shop for building out a Splunk Center of Excellence in your organization.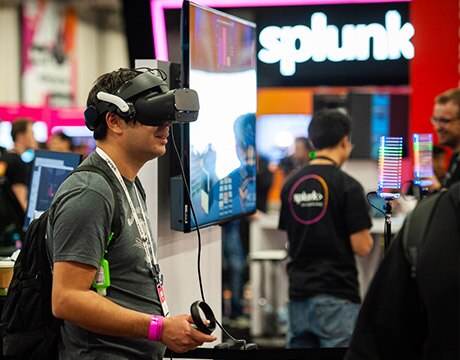 Splunk Data Playground
Stop by the Splunk Data Playground to experience some of the innovative and creative ways that Splunk is being used to analyze data. Relax, mingle and have fun as you have your mind blown.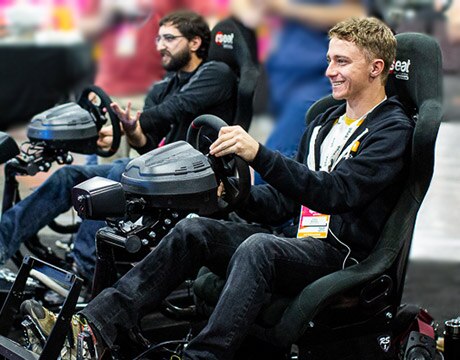 Gamer Lounge
Want to Splunk your golf swing or see some amazing data visualizations as you drive a racing simulator? Or want to take on your fellow attendees in Team Fortress 2 or Minecraft and see your fragging and mining data on the big screen? Come check out the Gamer Lounge and make the most out of your gaming data.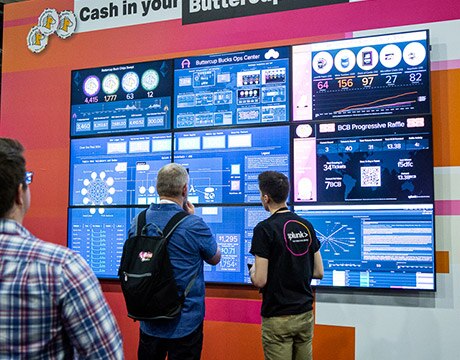 Dashboard Control Room
Ever wondered how Splunkers use Splunk? We'll be using Splunk IT Service Intelligence and Splunk visualizations to capture and analyze .conf mobile app usage, foot traffic and a host of other data sources. Watch and learn how we keep our finger on the pulse of .conf.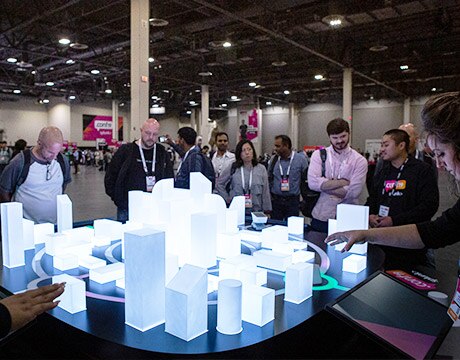 Science Sandbox
Stop by the crowd-favorite Science Sandbox to see cutting-edge science projects being Splunked in real time. As part of the Splunk Data Playground program in the source=*Pavilion, Splunkers will debut their very own tech and IoT experiments throughout all three days of the conference..
Engage in the Splunk Partner Ecosystem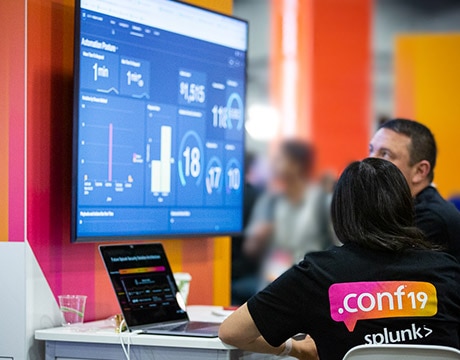 At .conf19, Splunk data enthusiasts visited over 75 sponsors in the 185,000+ square foot source=*Pavilion and had the opportunity to interact with Splunk's network of premier partners. Attendees also had the opportunity to get hands-on experience with the latest technology and network with peers and industry leaders in the .conf19 partner ecosystem. If you're interested in sponsoring .conf20, click here.